Wednesday, 01 february 2017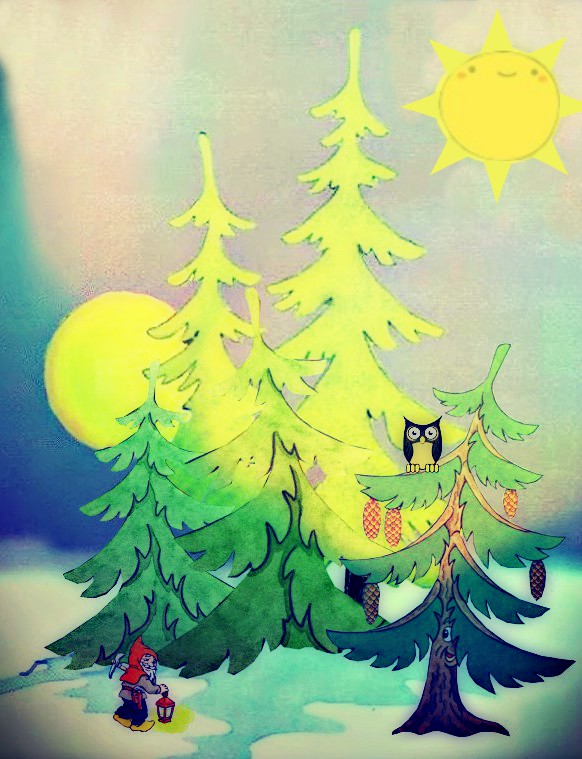 Today starts a new month, February – the shortest month of the year. It is usually called the Candle month, but sometimes it is said to be the Snowstorm month. Nevertheless, it is the middle of winter and the real "fight" of light and darkness can be seen in nature, when the doors of next spring are being opened.
This month, in the LVM Nature Park in Tērvete at the Dwarfs' Cottage, preschool children and 1st and 2nd grade students will get to know the environmental stories "Light and Darkness" in the framework on environmental education programme "Learning about forests".
The dwarf family will tell about their friends, forest animals – masters of day and night – and about the differences in their lifestyle. Children will listen intently to various forest sounds and animal voices and will learn to recognise the "author" of the noise. And also will learn about their perception of the world – get to know sight peculiarities in the nature – with some activities in the dark room. Little ones will participate in shadow theatre and they will make their own aromatic wax candles.
To make a reservation for the environmental education programme's "Learning about forests" workshop – environmental stories "Light and Darkness" – call +371 63726212 or +371 28309394.
The LVM Nature Park in Tērvete is developing the idea of an environmental education centre for schoolchildren by providing learning excursions and lessons, camps and creative workshops. During March we will offer families to participate actively in the making of birdhouses.