About the LVM Lake Gulbju
The LVM Lake Gulbju is the right place if you want to escape from the hustle and bustle of a city and to enjoy a pleasant and comfortable rest in nature. It is located next to the LVM recreation and tourism centre "Spāre".
The LVM Lake Gulbju, which is surrounded by the forests with a natural forest shoreline, invites you to enjoy a refreshing swim in the lake or a pleasant boat trip, enjoying the surrounding scenery or catching fish. Pike, perch, roach, chub, ide, eel and whitefish make their homes in the waters of Lake Gulbju. The average depth of the lake is 1.5 m, but the deepest place is 2.1 m. The entire bed of the lake is covered with underwater plants.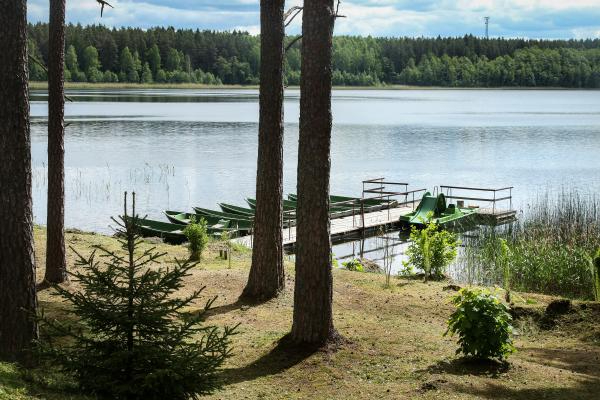 Boat and pedal boat rentals are also available on the lake. There are well-maintained swimming and picnic areas for those who want to enjoy leisurely entertainment.
The presence of any floating structures in the LVM Lake Gulbju without coordination with the JSC "Latvijas valsts meži" is prohibited!