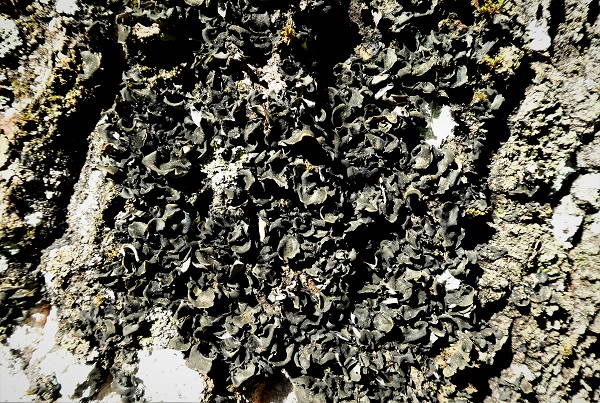 While monitoring small eagles in the sample area "Murmastiene", the senior environmental expert of JSC "Latvia's State Forests" (LVM), ornithologist Uģis Bergmanis came across a very rare lichen – saturated leptogium Leptogium saturninum, which is found in biologically valuable forests.
"After inspecting an inhabited nest of little eagles, while descending on the arborist's rope, I noticed an unusual lichen on the trunk of a thick aspen at a height of about 15-18 meters, which turned out to be the rare saturated leptogia. This lichen occurs in forests of high biological value, usually on large aspens. Thanks to lichen expert Roland Moiseev for his support in identifying the species!" so U. Bergmanis tells about the rare find.
This species of lichen is found in regularly flooded or shaded habitats and in total 12 saturated leptogia deposits have been marked in the Latvian national forest database LVM GEO. As is typical of lichens, saturated leptogia in wet conditions look quite different than when dry.