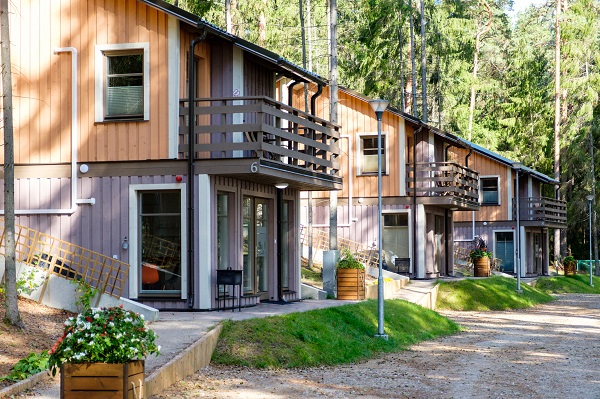 Majority of guests choose accommodation based on ratings and reviews. Last July, Latvia's State Forest (LSF) recreation and tourism centre "Spāre" managed to achieve a high a high average rating of 9.3 on the hotel reservation site Booking.com, for which it has just received the "Traveler Review Awards 2022" award. "Spāre" has been a collaboration partner of the hotel booking site Booking.com since 2014.
"Many guests find and choose us as their destination directly though Booking.com. Holidaymakers especially appreciate that our cottages have everything what they need for their everyday life: disposable dishes, board games. On hot days, it is especially important that the cottages are equipped with air conditioning. Guests appreciate our helpful staff and the clean, tidy environment, as well as the well organised surroundings – there are several fireplaces and tables next to them for a variety of recreation. It's also important for many to be able to stay with us with their four-legged friends. We always listen to the suggestions of our guests, which we try to implement as much as possible," says Nansija Grīnberga-Ivāne, the manager of LSF Recreation and Tourism Centre "Spāre".
The guest reviews of "Spāre" confirm how pleasant and diverse the rest is on the scenic shore of lake Gulbju.
"A place to be in harmony with nature, wake up with birdsongs, watch sunrise and sunset by the lake. Stand-up paddleboarding, swimming, riding with a pedalo. Everything was amazing!" write Inta.
Sarmīte's review: "A nice, quiet place to rest, relax and spend time. Fully equipped bungalows. Recommend! Nice, quiet, sunny place. View of the lake. Warm cottage, good pillows, and blankets. Fully equipped kitchen, including disposable dishes for outdoor use. Fireplace and table by it. Everything is clean and fragrant. I didn't like shutters, blinds would be better."
Signe's comment: "Charming place on the shore of the lake, cottages new and clean. Perfect place on the shore of an adorable lake, you can have breakfast on the terrace of the cottage overlooking the lake. Everything is new and perfectly clean. Exiting themed board games about forest and nature to at morning coffee. You can go boating, stand-up paddleboarding, swimming in the lake, it is worth spending several nights there. Windows should have curtains and mosquito nets."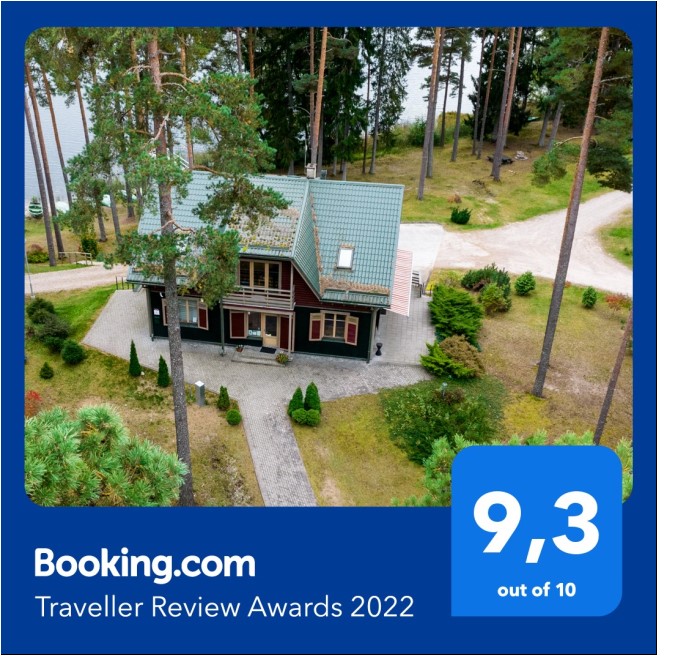 "Spāre" offers to their guests 8 comfortable cottages and 4 guest rooms in the main building of the complex, which can accommodate 51 guests with amenities. The three-storey house for six guests is adapted for people with disabilities.
"Spāre" can also host seminars, conferences, or small parties in a separate building with great, panoramic views of the lake and forest. Here tables can be set for 50 guests.