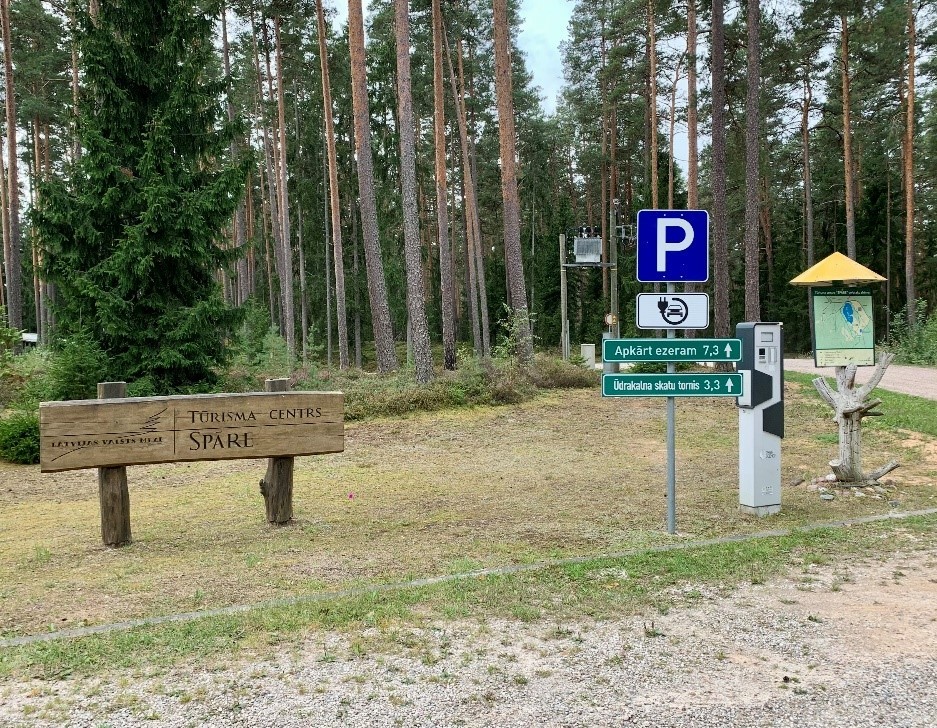 As summer is coming close to an end, LVM leisure and tourism center "Spāre" has prepared plenty of novelties that every visitor will appreciate.
For more convenient access to the destination and navigation in the vast territory, the road signs on the A10 highway have been changed, and additional signs in the territory and the forest have been installed. There is also a sign near the main building of the guest house that shows the way to the administration so that the guests that arrive in "Spāre" for the first time would not get lost. There are also informative signs in the parking lot with indications: "around the lake" and "Ūdrkalna watchtower" informing about the length and direction of the trails. The only place in the forest where someone could get lost by going the wrong direction has signs that show the way to the watchtower or around the lake.
This year in Gulbju lake due to the drought, the water level fell rather quickly, thus the lake overgrew, therefore the reeds were cut with special technical equipment. In accordance with technical regulations made by the State Environmental Service, reeds have to be removed until the middle of September, after bird nesting. We've already received appreciative words from fishermen.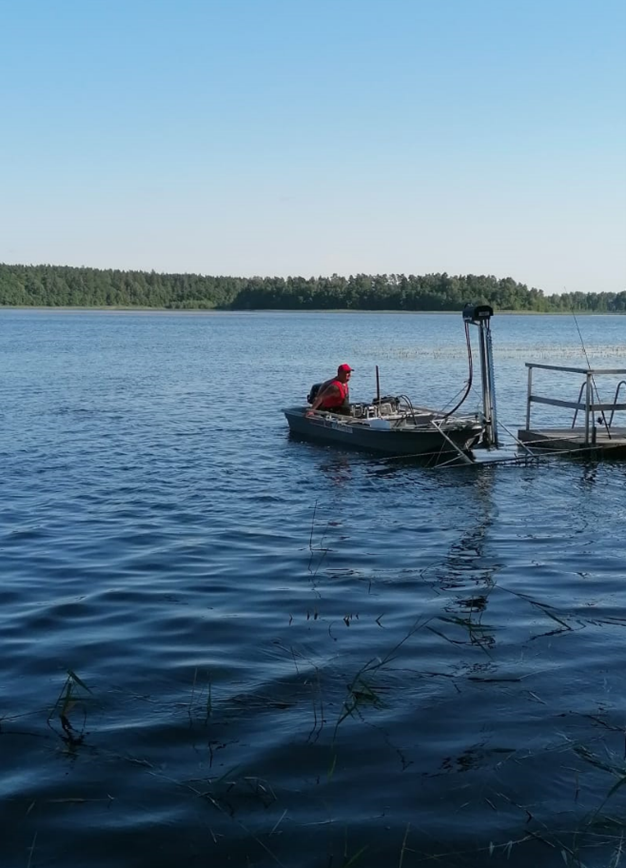 However, in the chilly autumn mornings we can warm up with a hot cup of coffee – from August in the territory of "Spāre" – the parking lot near the lake, a coffee machine has been installed.