At the end of November, JSC "Latvia's State Forests" (LVM) tourism and recreation centers "Ezernieki" and "Spāre" received the extension of the environmental quality mark "Green Certificate", confirming the principles of environmentally friendly management in providing a comfortable and pleasant tourism offer for guests
"The Green Certificate" was granted to both "Ezernieki" and "Spārei" already in 2011 and, following the criteria set by a commission of almost ninety experts, it is successfully renewed and extended once every three years. For more than 10 years, LVM recreation and tourism centers have been following strict conditions related to, for example, waste sorting, waste water disposal in an environmentally friendly way, use of ecological cleaning products, environmental accessibility for people with mobility impairments and many other important elements.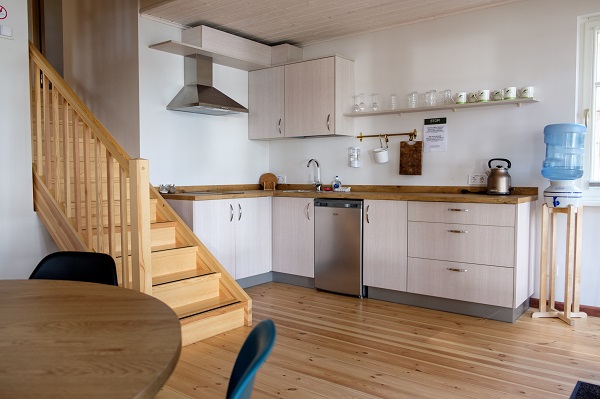 The owners who received the certificate become ambassadors of the green lifestyle. Already at the front door of a building, the "Green Certificate" logo indicates that people live here in an environment-friendly and nature-friendly manner. Visual cues of a uniform style in the rooms remind of the order of the house and encourage guests to act in an environmentally friendly manner, for example, how to sort waste to reduce its amount. In many places there are signs that the tap water is safe to drink or it can also be refilled in a reusable bottle when going for a walk, thus reducing the consumption of plastic bottles.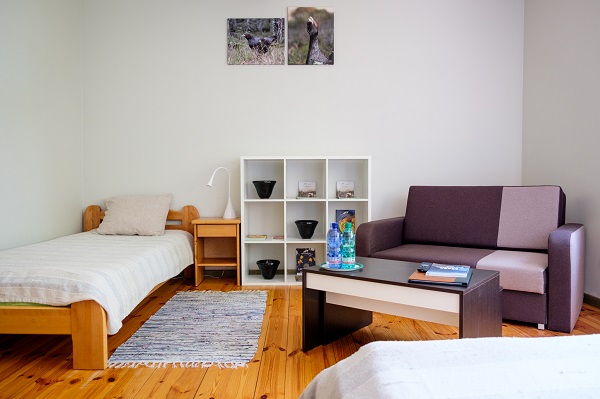 "From the information of "Lauku ceļotājs" it is understood that in the future, such associations like public tourism service providers will no longer be able to apply for the "Green certificate", the certificate will be presented only to private entrepreneurs. However, the guests of "Ezernieki" and "Spāres" do not have to worry about this decision of the organization – as we worked, we will continue to work in accordance with environmentally friendly principles of management. The "Green Certificate" is only an external confirmation of the basic principles of our operation. We have been sorting waste for years and have installed environmentally friendly biological treatment facilities, we also carry out other resource-oriented management measures In addition, we use only bed linen, blankets and pillows of natural origin from local producers for the well-being of our guests," so says Dzintra Stradiņa, manager of LVM leisure and tourism center "Ezernieki".
"Green certificate" is an environmental quality mark for rural tourism farms that follow the principles of green farming, saving resources, creating a tourist offer that is friendly to the environment and the local community, comfortable and pleasant for guests. The evaluation and development of the "Green Certificate" takes place with the support of the Latvia's Environmental Protection Fund administration.