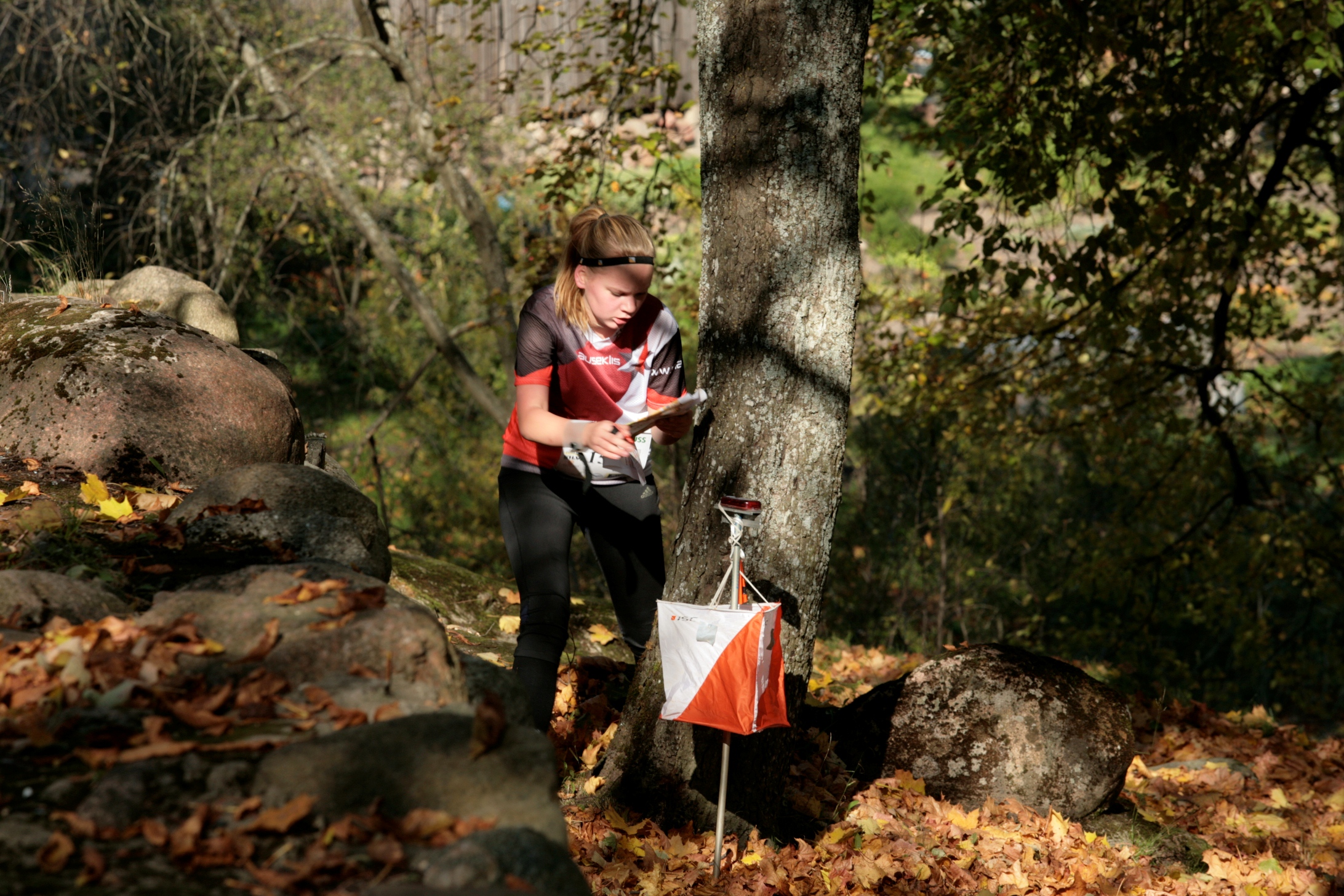 Off the beaten paths, following only the map and nature, that is how orienteering athletes run. In this activity, you become one with nature, and everyday problems remain in the background.
Orienteering enthusiast Kārlis Vilciņš finds that orienteering is an activity that moves not only the muscles but also the mind. You may be a proficient runner, but can you run with a map in your hands? You can read maps well, but are your legs quick enough to take you to the checkpoints? In orienteering, everything must be in balance. Are you ready to give it a try?
What to begin with?
Orienteering has a very developed club system – you can find your orienteering community in almost every region of Latvia. In these clubs, you can find very experienced athletes, elite runners, and coaches, as well as beginners, holiday athletes, and children. The easiest way to begin this sport is to contact your nearest club and arrange a training session – yes, it's that simple! Usually, training in orienteering clubs is free.
A detailed tutorial and an explanation of map designations can be found on the website of the Latvian Orienteering Federation. Study properly and go to one of the national competitions, which are held several times a week during the summer period (also on weekdays), choosing the easiest distance. There is no need to feel shameful in this sport – no one will see how you get lost and what path you choose to get from one point to another.
Experts say that learning how to navigate is a huge task. It is necessary to learn the notations of the map, to understand the compass, and its use. In the first year, everyone usually runs the easiest distances, and oftentimes they get lost. It is the second and third seasons when a person begins to understand the maps much better and navigate. At first, you will learn how to search and find checkpoints, but over time – how to get from one point to another by a better and faster route.
Mind and body
Orienteering can be begun regardless of age and physical readiness. At first, you will have to stand a lot, look at the map, and understand which way to go next. Not only the skills of reading a map and understanding the environment, but also the physical form will grow without noticing, so the challenge of reading a map in nature will take up experienced runners' minds more than running. Experienced orienteers recognize that the greatest benefit of this sport is the balance between the physical body and mental skills.
In orienteering, just like in life, you constantly have to make choices and think about strategy. There is only one quickest way and you have to figure out which one. Will it be faster to run straight through the bushes or around the paths? One option will always be slower, but again, how much slower? Orientation requires focus – during it, it is impossible to think about other things than what is happening around you. When you begin thinking about other things, the focus disappears, and you are likely to run in the wrong direction.
A person's personal preferences and different running routes make every orienteering competition unique. Yes, orienteering is a good way to get to know Latvia's diverse forests. There is a huge difference between running in the dry pine forests by the sea or, for example, running near Ludza, where the terrain is more pronounced, and the forests are wilder and wetter. Each area has its specifics – it definitely won't be a boring experience!
Orienteering – activity also for children
When going to orienteering events, you can certainly take children with you, as this activity is for the whole family. For children (under the age of ten), the race distance is usually marked. This means that there is an orienteering tape in the forest to follow, or small ribbons are attached to the trees. The checkpoints are located by these ribbons. Sometimes one of the points is slightly outside the marked track – this is so that the children think along and are not afraid to look "outside the box". These ribbons throw unnecessary circles and thus children can figure out where it isn't necessary to follow them.