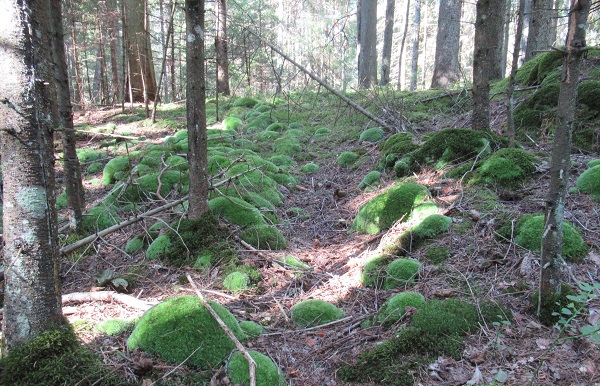 Have you ever noticed in a forest this kind of green patch? They are not stones overgrown with moss, but rather, species of moss – pincushion moss Leucobrium glaucum.
Mosses can even grow as high as 50 cm. It is one of the indicator species of natural forests and shows the richness and diversity of the forest stand. An interesting fact, is that this moss reproduces with broken leaves or their parts. The moss grows in very dense, often hemispherical clumps.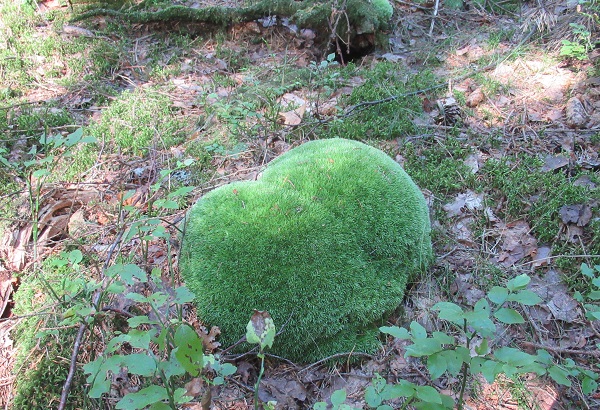 In the world, there are about 122 species of mosses that are common around every continent. In Latvia, there are two species – pincushion and smaller white moss. Pincushion moss is endangered and included in the European Union Habitats Directive on the list of specially protected species.